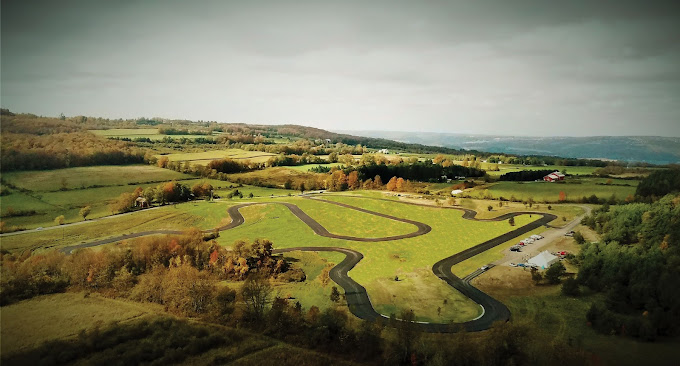 We are excited to celebrate the expansion of the track at Pineview Run, which will be opening this summer. It has been 5 years in the making and our new track will appeal to all types of drivers, from new to the sport, to advanced. This is in addition to all the outdoor activities and family focused facilities available at Pineview Run.
JOIN US
Attendance is free and open to non-member, guests to walk the new track, and tour the facility -No RSVP required.
Tickets are available to join our social event and enjoy food, drinks and live entertainment. We expect a large turn out so reserve your tickets quickly, by clicking the link provided below.
Track driving sessions with complimentary instruction will be available, including our popular ladies only track sessions.
Friday, June 30th
**5:00 – 8:00pm
Track/Club Tours -Free
Event Social Ticket Includes Food & Beverages:
Event Social Ticket: $20/pp
Member Driver: $50/pp
Guest Driver $75/pp
Chicken Phillies – BBQ Ribs – Burgers & Dogs – Salads
Soft Drinks and Craft Beer By Heritage Hill Brewery