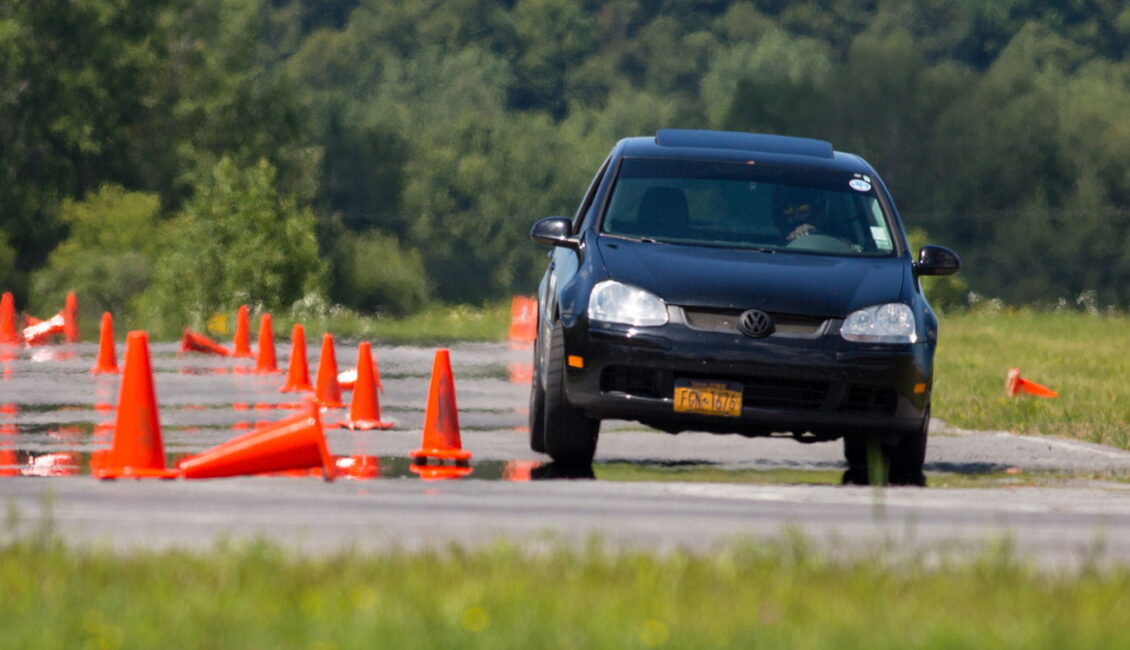 These will be our 2nd and 3rd CNY-hosted events of the 2023 season.
Important Info
Paddock and grid will be one and the same at this venue.
We have room for 50 entrants.
Please note that due to site-specific regulations, we cannot allow minors (anyone under age 18) to compete at this site.
Pre-registering online is strongly encouraged. An addition $20 surcharge will be added to late registrations.
Please note that on-line registration closes at 3:00PM ET the Friday before the events.
Participants must check in and verify registration.
Loaner helmets must be pre-reserved. 
If you don't "order" a loaner helmet online during registration, we are not guaranteed to have one available for you.
Novices: please choose "Novice" for your PAX. 
Schedule (same both days)
8:00 AM – Gates open
8:15 AM – Registration verification and tech inspection open
8:45 AM – Course open for walking
9:15 AM – Registration and tech inspection close
9:45 AM – Mandatory drivers meeting
10:00 AM – Competition begins (first car starts)
Approx 3:00pm – Competition ends (last car starts), cleanup begins (if fun runs not desired)
Approx 3:30pm – Fun runs (if desired) end, cleanup begins
Approx 4:00pm – Awards ceremony
Event requirements
Please fill the form out carefully.
Registrations can be modified on site if needed. (It is okay of you don't know your class.)
If you are an experienced autocrosser (at least 10 events and at least 2 seasons) please consider being a novice mentor
Find out about our novice mentor program here: https://cny-scca.com/solo/events.php
$20 non-member fee will be refunded to first-time-ever autocrossers after completing first CNY SCCA event.
You are only a first-time-ever autocrosser once in your lifetime
Fun runs tokens are 3 for $10 cash only on site
Find out more about CNY SCCA Autocross here: https://cny-scca.com/solo/events.php